ABOUT S BUTLER PHOTOGRAPHY
Hello….. so you found my site
I am Simon, I have a daughter called Niamh, married to my amazing wife Tor with our cat and dog, Loki & Fiver completing our little family. 
I am an experienced photographer with BA (Hons) and FdA Photography degrees, to go with years of photographic knowledge. He is fully qualified, insured and focuses on creating magical memories predominantly for weddings and portraits.
While capturing those special moments in a bride and groom's life through a natural, candid and contemporary style. I takes pride in making his clients feel relaxed and calm during a wedding day or portraits session, this is done through a friendly and approachable attitude and the odd bad joke to put all involved at ease. 
I use Canon 5D Mark IVs and a selections of Canon Professional Series lenses to maintain a high level of quality and sharpness in all the images captured.
"I remember my first camera well, it was a 35mm Point and Shoot that was a Christmas gift when I was about 6, I remember taking it everywhere with me to capture what was happening around me in my life at that time, being from a farming family and living in the countryside, I always found good subjects to photograph – mainly Tractors, the Yellow and Green variety. I can remember the feeling of joy every time I took a photo and that is still here to this day, but we don't have the week long delay to see the images like we did back in the days of film developing!"
Simon's background and experience means you get the best possible experience for your special day. Please contact him now to get the right advice and book him to be your wedding photographer.
I am very excited & proud to be featured in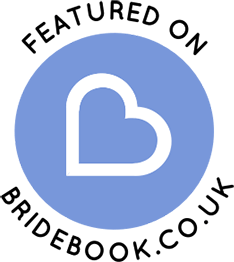 >

>
Recommended Suppliers
If you are looking for any other suppliers for your wedding or private functions, please check the recommended suppliers list below.